Index
> Vendor > Containers > Biodegradable Products > THOMSON PRINTING & PACKING CORP.
THOMSON PRINTING & PACKING CORP.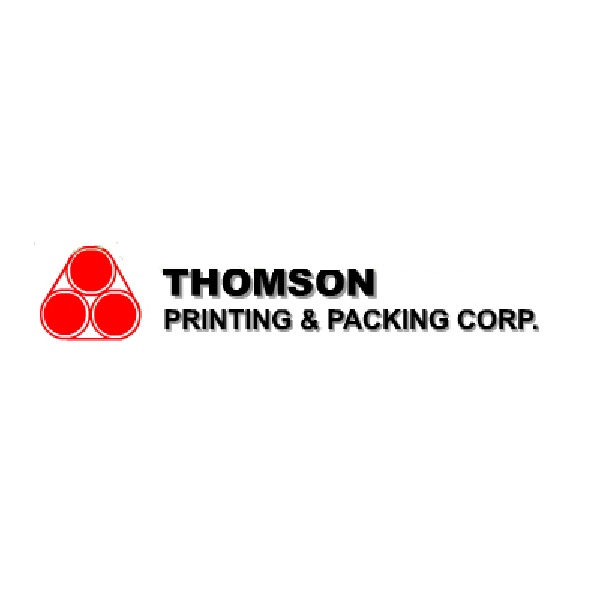 Thomson Corporation was founded in 1986. Our company has four basic principles, "Produce quality products to meet customer needs", "Provide intimate after-sales service", "Establish a fair pricing system", "Implement a safe and healthy environmental policy." We have been improving production capacity; efficiency and reducing company overhead. Our future is full of hope, full of achievable long-term goals and expectations. "Beyond today's achievements, challenge the infinite future!" It is our determination, our focus.
In 2008, we design and build our clean–room system: Class 10,000 - 2000 square meters of "clean room facilities" And got the certification of ISO 9001: Quality management systems, ISO 22000: Food safety management systems and HACCP.
Products:
1. Flexible Packaging Materials (Pouches / Roll films): Laminated poly bags/roll films; Aluminium bags/roll films; Laminated Paper bags/roll films; Eco-friendly 'High Barriers' bags/roll films; Biodegradable bags/roll films; Coffee bags with one way valve; Tea bags; Pet Food bags; Rice bags with degassing valve; Retort pouches; Oxygen Absorber bags; Anti-static/ESD bags; Box Pouch with Pocket Zip & Flat Bottom; Side-Gusset bags with zip; Eco-friendly pouches with spout; Flat base stand up pouches; Pouches with zippers of every variety; Stylish pouches/bags; Eco-friendly Kraft/Dragon/Rainbow/Cotton paper bags; Special Matt-finished bags/roll films; Stand up pouches with/without zipper; Window Pouch with Shiny Stamp & Easy-tear zip & Laser-tear; Unique Safeguard bags/roll films; Easy-open/Easy-tear/Easy-cut bags/roll films; Quad Sealed bags with 'K' sealed base; Flower Protection bags; Various kinds of bags/roll films.
2. Gifts and Promotional Products from Thomson: Balloons; Protective air cushions; Neck supports; Comfort cushions; Cheer sticks.
3. Art Design and Gravure Printing.